Originally written on March 27, 2010.

--

Pardon me for writing this in English. I can't help myself.

We're halfway there. Forty-four days to go before the 'Promised day'. Forty-four days to make this work out. And I do believe that we can work this out.

After a lot of planning and preparation, we finally pushed through with our send-off activity and training session for volunteers called: Halftime NA, Sama ka NA! I don't know who created the name, but i did like it. The name itself says a lot already. If we were doing everything we can to do help in the campaign, it was time to double that effort.

On the day itself, I found myself slightly panicked since I left the house late and since I had to commute to get to UP. As soon as I got inside UP, Cla and I had to pick up the food and then make our way immediately to the venue (Consunji room, Bahay ng Alumni, or as Kiko put it, TBA) When we got there, we helped set up the food, the drinks (boy it was difficult to mix that large container of juice), and whatever else we could set up.

Soon time went by and we all realized we were still a bit few there. Most of us there were already members of Yo!Noy UP Diliman, who were active. And there were four other volunteers not from UP. So we did what we should have done the night before I guess: texted everyone who had confirmed, everyone on our list, everyone who we thought were free. I was sad to know that some of those who I had invited couldn't make it, so I had to find others to come, thankfully, RG and Val (who had confirmed) came, and Val even brought a friend! Fred even went out of the building to look for people who were willing to attend even if they weren't from UP and even if they weren't really supporters. I know think it was alright to do so, because now, if they weren't supporters, then we've done our best to convince them that Senator Noy is the right candidate for president.

Because we started rather late, a few changes had to be made to the program, and some parts of the program had to be changed. We had well-made powerpoints that clearly described what we stood for, what we do and what we can offer. We had members of Yo!Noy UP Diliman speak about different things that would be able to inform the people who were there (since not all of them were volunteers. Some might have been undecided, some supporting a different candidate). We had kits that would equip some of the volunteers who were going home with the right information. We had small icebreakers of sorts that had important values to be learned. Of course we had food to fuel the people there so as they won't get too bored.

In the end, I thought that it had gone smoothly. we were able to pull through, and we were satisfied with the results. It would have been fun with more people of course, but we were happy that we were still able to push through with it. I learned a lot of new things of course. I met new people, and even got time to bond with my Yo!Noy UP Diliman family. I think that we were able to accomplish the goals we had set for that activity, although there were a few things we can improve on. But hey, we're learning, soon we'll have it perfected.

There's forty-four days left. We have to double the effort. If we exerted a lot of effort before, we have to do it four times better. The campaign itself is intensifying as the election day nears. somehow I want to grab a calendar and mark the days with an 'x' if it's done. I mean not to pressure myself, but to remind me that change is going to happen soon, but we have to make sure that it does happen. I mean, the future of this country is in our hands.

I want to end this by saying that (although it may sound corny) we're all in this together. This is our fight for change and we can only win it if we're all devoted and we pool our efforts together and make sure this genuine change we believe in does happen.

It's people who will win this election and not posters.
Feel: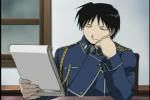 busy